Name: Galina
Last name: Kuzmina
Date of birth: 21.02.1968
Age: 38
Height:162
Weight: 70
Hair Color: light brown
Hair Length: medium
Eye Color: blue
Marital Status: divorced
Children (sex, age): son, 17 years old; son, 14 years old, both living with me
Education: university- medical
Profession: psychologist
Job title: psychologist
Religion: orthodox
Smoking: no
Drinking: socially
Languages (fluent, good, fair, basic, none):
English: fair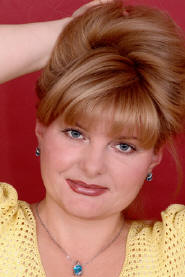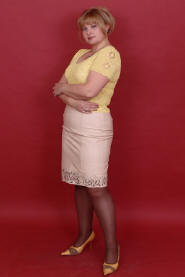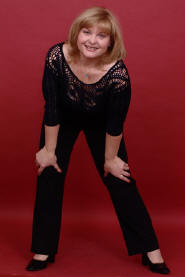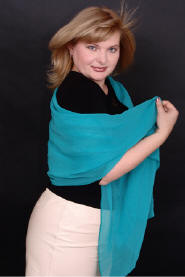 My interests: healthy life style, sports, music, good cuisine, dancing, reading, making my home a cozy place.
My personality:
I think that no human being should live their life in loneliness, without love and there are no borders and distances for love if two people care and need each other. Iím someone who really needs to love and to be loved because that is what I call a true happiness when you can share all emotions you have inside with your special person. I am a gentle, tender and sensitive Russian woman who wants to be just a woman Ė feminine, loving, sincere, faithful and romantic. My priority in life is to make a nice and peaceful atmosphere for people I love and to give my support and care to people who need it. Maybe thatís why I chose my profession of a psychologist where I help people to bring peace and serenity back to their lives. I believe in what I do and I know that more you give to others Ė the more you get in return. So I hope that one day I will be able to say that Iím a completely happy person - that Iím loved and that I love someone with all of my heart.
About partner:
Age: 40-50
Race: White/Caucasian
I hope to meet my true soul mate, to share all my life with him, to laugh and to cry together, to share all wonderful things that this life can offer. To learn something new about each other with every single day of our lives, to give motivation and appreciation to each other, to smile at every new day, to meet sunrises and sunsets together, to feel safe and secured in each otherís hands, to show care and support to each other. There so many things that I would love to do together with my beloved person! I think that I deserve the happiness to meet an understanding, sincere, supportive and kind man because I know how to love.